An Essay On Love Caldwell Taylor
March 9, 2015
Trinidadian Connie Williams opened the "Calypso Restaurant" on Mc Dougal Street [in New
York City] in 1943. She served up a West Indian cuisine, West Indian laughter and hot calypso: Connie`s place sizzled, and it sat a host of stars.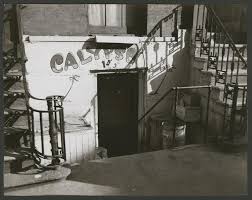 CLR James [1901-1989] and many other intellectual luminaries came to Connie's to nyam, to jam to West Indian music and of course to talk radical politics. In those days James was the most learned of the Trotskyites: The so-called "Trots" were followers of Leon Trotsky [1879-1941], Russian revolutionary and Marxist theoretician who authored the theory of Permanent Revolution.
Connie did not confect theory; love was her practice; indeed a mighty love.
Connie's place was kitchen and schoolhouse: she fed, she mentored, she taught, she mothered. "Jimmy" was perhaps the best-known of her many students.
College Essay Influential Person Jimmy?
Computer Science Phd Thesis Reports From Connie's kitchen Jimmy went on to become novelist, essayist, and public intellectual.
http://www.callforassistance.com/?dissertation-pharmaceutical Dissertation Pharmaceutical Yes: Jimmy Baldwin [1924-1987] washed dishes in Connie's Calypso Restaurant.
People That Can Write My Assignment Paper For Me To be continued…
Books by Baldwin
Custom 404 Wordpress Thesis Go Tell It in the Mountain, 1953
Dissertation Proposal Service 2013 Notes of a Native Son, 1955
Dissertation Rewrite Giovanni's Room, 1956
Nobody Knows My Name, 1957
Another Country, 1963