BDN Ajamu Interview [an update]
homework service to write essays Update: In light of his capturing the Calypso Monarch for an historic 9th times, Big Drum Nation went back to the maestro for an update with the single question:  phd thesis materials and methods What contributed to your remarkable success in the 2015 Grenada Calypso Monarch competition?
who can write my assignments Ajamu [August 12]:  http://churchofthelordjesus.com/dissertation-autismus/ dissertation autismus What I think contributed to my success in this competition was experience and the will to not disappoint those who put their trust in me that I can get the job done. But most of all was knowing that my kids were really looking at me to be the best I could be so they won't have to go through the pain of explaining why the result went which ever way. 
http://www.ldjcleaning.com/research-paper-authorship-order/ research paper authorship order February 26th Big Drum Nation interview
AJAMU is one of Grenada's most accomplished musicians. He holds the unprecedented national honor of seven-time Calypso Monarch, winning in 1987, 1988, 1990, 1991, 1992, 1995, and 2004. A certified sound engineer, AJAMU plays guitar, keyboards, and drums. He has written, arranged, and produced songs for a number of top Grenadian calypsonians.  In 1997 he was crowned "Male Vocalist of the Year" at New York's "Sunshine Awards".  Evidence of AJAMU's recognition by the international music community is his regular entry in Billboard Magazine's "Bible of the Music Industry". At ease in both the soca and reggae music genres, Ajamu's discography spans 21 albums and multiple 12" releases.Ajamu knows too well that celebrating Grenada's independence is celebrating its people. In his patriotic tribute My Grenada, Ajamu pays homage to the centrality of human capital in building a proud nation "The standard of skills and talents we have down here in this land/it is too much for me to mention…"

Big Drum Nation 'sat down' for a cyber-side chat with King Ajamu in the midst of celebrations of Grenada's 41 anniversary of independence.

winning personal statement Big Drum Nation (BDN): Who is King Ajamu?

essay on world order Ajamu: Ajamu is Edson Mitchell from Mama Canne in St Andrews. Son of Lyris David and Rudolph Mitch

someone that writes papers for you BDN: "Ajamu", can you tell the origin and meaning of the name?

best resume writing services 2014 ga Ajamu: The name Ajamu is originated from Africa. It means a man who fights for what he wants.

[Editors' note: The name Ajamu comes from the Yoruba people of West Africa, chiefly today's Nigeria. Thousands of Yoruba came to Grenada aboard the slave ships. And many more Yoruba people came to Grenada in the 1840s. Many came from the town of Ijesha. In Grenada there were Yoruba communities at Munich, Rose Hill and Concord. In Munich, Yoruba chiefs were elected until the 1930s. Munich's Roberts family, of which Lord Kitchener is a member, provided the last of the chiefs. African cultural retention in Grenada such as Esusu (susu), a savings institution, and Shango, the God of Thunder, Drums and Dance, are derived from the Yoruba.]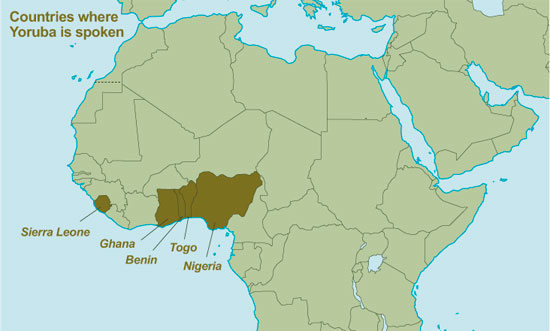 [Map of Africa: Yoruba region]. Scale not given. "Yorùbá". <http://www.ucl.ac.uk/atlas/yoruba/introduction.html/> (25 February 2015).
http://akada.org/nursing-research-proposal-example/ nursing research proposal example BDN: What is your definition of calypso?
best resume writing services dc 2014 Ajamu: My definition of calypso is story telling in a musical form, entertaining and informative.
http://www.fingerprintsservicesinc.com/best-writing-papers-service/ best writing papers service BDN: Calypso and soca, are they different things? How?
organaizational behavior paper Ajamu: In my opinion calypso and soca is thing dressed in different outfit. A traditional calypso can be played at a faster tempo and be called soca, so it has much to do with the musical arrangements and the bounce in the beat.
http://grupocentro.com.uy/dairy-business-plan/ dairy business plan BDN: How has calypso changed since the advent of the Ajamu?
http://www.gokcentunc.com/help-child-homework/ help child homework Ajamu: I think calypso is still what it was before Ajamu but I might say my musicality had added something to calypso in my native country if I should say so.
http://www.inglesesrl.com/dissertation-plan-dialectique-intro/ dissertation plan dialectique intro BDN: What brought you calypso singing?
http://genius-cm.com/best-college-application-essay-ever-college/ best college application essay ever college Ajamu: My first trip to Trinidad and my experiences in the calypso tent there had a great influence on me getting into calypso singing.
personal statement start BDN: Is calypso still a story-telling form?
how to find someone to help write essays Ajamu: Yes calypso is still a story telling form.
http://pacificcrossroads.net/?best-online-resume-writing-service-healthcare best online resume writing service healthcare BDN: How would you want us (listeners) to respond to an Ajamu song?
http://www.mofars.com/essay-help-services/ Essay Help Services Ajamu: As a lover of humanity and a very passionate musician, I would like responses to both the music and messages in my songs.
http://www.hypehoodie.com/should-i-do-my-girlfriends-homework/ should i do my girlfriends homework BDN: Once again, you are appearing in a calypso tent (Revue): How have you been received by Trini audiences?
http://www.nhadatphongtro.com/cheap-essay-writing-services-uk/ cheap essay writing services uk Ajamu: My experience at the revue and performing to Trini audiences has always been well received, i am grateful to Trinidadians and the people from all over the world for the support they have been giving me over the years.
BDN: Thank you.