http://csharpbuddy.com/order-of-writing-thesis/ order of writing thesis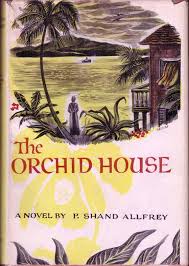 http://www.tuzlaorganizasyon.net/term-papers-on-autism/
term papers on autism
Dominican
paper writers for hire Phyllis Shand Allfrey
, 1907-1986, poet, journalist, editor, novelist and politician, was the only woman to hold  a Cabinet post-Minister of Labour and Social Affairs – in the
thesis for education Grantley Adam
s' led Federal Government of the West Indies,1958-1962. Ms Shand held the ministerial office in the face of much heckling from some of her ministerial colleagues, who believed the woman belonged in the kitchen.

Before going to Port-of -Spain, site of the federal government,  Ms Shand published
http://www.sephiroth.it/?scarlet-letter-essays scarlet letter essays The Orchid House
in 1953, a novel that has won the status of 'Caribbean classic'.
Shand, founder of the Dominica Labour Party in 1955, died in 1986.
GIVE. DOMINICA NEEDS YOUR HELP!