A Tribe Called Quest [ATCQ] is known for their optimistic, socially conscious brand of rap. Like with many other dynamic bands, we sometimes miss the tall standing trees amidst a group's overall vibrant ecosystem. So when the news reached my family of the death of Malik Boyce Taylor, aka Phife Dawg, I reflected on Phife the person, his family, and what ATCQ would have been absent of this Trini yute from Queens.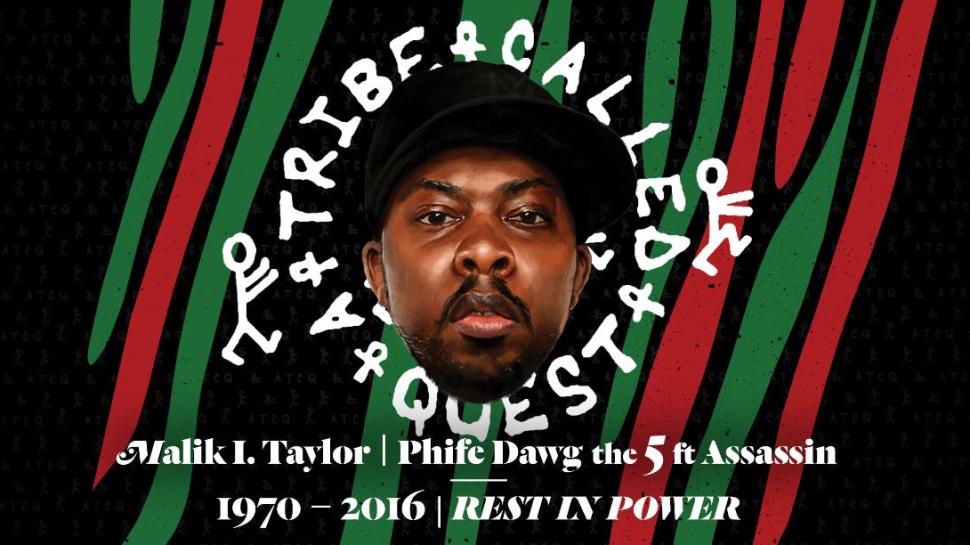 The son of highly acclaimed Trinidadian American poet
Cheryl Boyce Taylor
, Malik Isaac Boyce Taylor was born in New York City on November 20, 1970. Phife, like so many playas in the early history of hip-hop – Dougie Fresh, Kool Herc, Slick Rick, KRS-One, Q-Tip, Busta Rhymes, among countless – is from a Caribbean immigrant family.  Phife consciously infused Caribbean aesthetics in his music. On the track "Oh My God", Phife chimes in "Trini gladiator, anti-hesitater/Shaheed push the fader from here to Grenada…"
A known skeptic of the music industry, Phife gives credits to where he knows it's due. On "Jazz (We've Got)", his first album as a member of ATCQ [Low End Theory (1991)] he quipped: "To Jah I give thanks, collect my banks, listen to Shabba Ranks." And on the track "Ham and Eggs", the funky diabetic brags about his undying love of good Caribbean cuisine "I get the roti and the soursop/Sit back, relax, listen to some hip hop." Pfife has had life-long struggles with diabetes the complications of which he succumbed to on March 22.
In a facebook message to friends and family, Cheryl Taylor announced the sad news: "Family, my heart is shattered at the loss of my beautiful son. Thank you for your love and good wishes. Malik made me so proud, and he was a good and humble son. What holds me is that he brought joy through his music and sports, and that he lived a magical life. He is with his beloved grandmother and his twin brother Mikal today. God bless you Malik Boyce Taylor. Please send prayers to my daughter-in-law Deisha."
Attesting to the invaluable contributions of ATCQ, there is
a petition currently circulating
to rename a section of Linden Boulevard (Queens, New York) Tribe Called Quest Boulevard. Linden Boulevard was one of Pfife's 'blocks' and a setting on Tribe's track "Steve Biko (Stir It Up)" from Midnight Marauders (1993).
RIP Pfife Dawg Malik Isaac Taylor (November 20, 1970 – March 22, 2016). Peace… Keep rippin' de mike.
©Martin Felix