Ivf Homework Help Caribbean Awareness Committee (NY) Presents:
"Our Soul Turned 
Inside Out!" 
a NY premiere film screening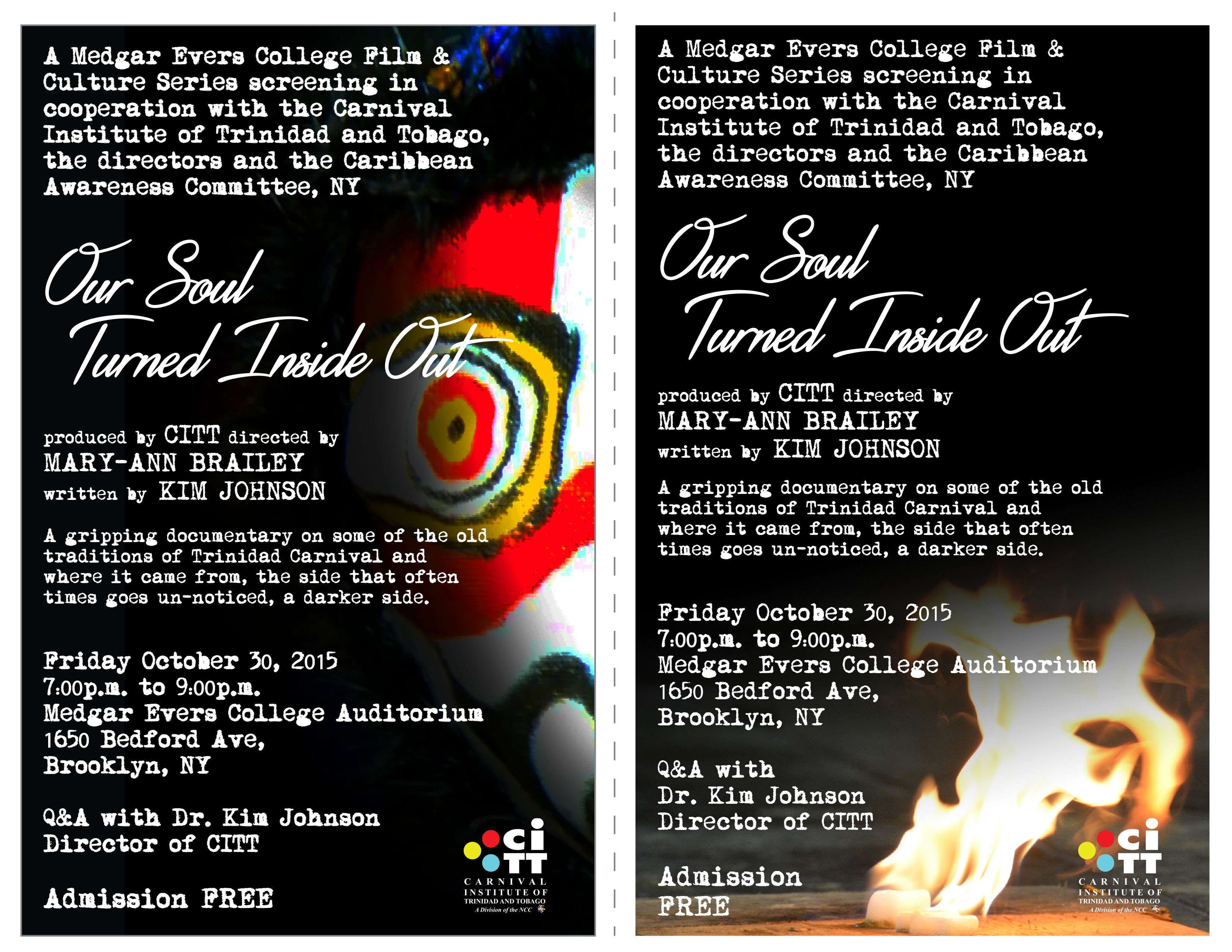 http://admisiones.uprrp.edu/wp-content/?essay=825&writingservice=persuasive-essay-writing-help Persuasive Essay Writing Help Custom Admissions Essay Header "Our Soul Turned Inside Out," a documentary film that examines traditional Carnival characters created in the 19th century crucible of slavery and emancipation and the psychic impulses behind them, will have its New York premiere on Friday, October 30, 7 pm at Medgar Evers College auditorium, 1650 Bedford Av. Brooklyn.  
Final Term Past Papers Of Mth301 The film, which runs approximately one hour, focuses on traditional carnival characters – the Pierrot Granade, blue devils, stick-fighters and jab jabs – highlighting the depth of conflict, physical and verbal aggression, inherent in these contested cultural forms. The film connects Trinidad and Tobago's mas to the J'ouvert traditions of Haiti and Grenada and explains the changes over time in the psychic imagination of mas and why these practices persist.
http://korma.hram.by/?i-need-an-dissertation-writier-write-my I Need An Dissertation Writier Write My The film, produced by the Carnival Institute of Trinidad and Tobago (CITT), directed by Mary-Ann Brailey, written by noted filmmaker Dr. Kim Johnson, was well-received at the September 2015 T&T Film Festival. This special screening is being presented by the Caribbean Awareness Committee in conjunction with the Medgar Evers College Film & Culture Series and theCITT.
http://www.sephiroth.it/?professionally-written-college-admissions-essays-online Professionally Written College Admissions Essays Online Roger Toussaint, former president of the Transport Workers Union Local 100 and a member of the Caribbean Awareness Committee, said: "At a time when there is a kind of degeneration of some of our of deep-seated cultural traditions, it's comforting to know that the CITT and the filmmaker are focused on recapturing and unsilencing the true spirit of  carnival…. This film goes a long way in documenting and celebrating cultural retention and the sometimes hidden connections between working class communities exhibited in traditional mas."
Writing Assignments The film's screening comes at a very critical moment as the J'ouvert celebrations and the Brooklyn Carnival are under severe attack by hostile forces committed to silencing and marginalizing the Caribbean community which has been a mainstay of Brooklyn's cultural landscape for the last forty-six-plus years.
The Medgar Evers screening will be followed by a Q & A session around the survivability of traditional carnival in the Caribbean and NY with a panel comprising Dr. Kim Johnson, Director of the Carnival Institute of T&T and Roland Guy, ole mas player in the Brooklyn Carnival since its inception and winner of WIADCA Ole Mas and J'ouvert International Competitions, with Toussaint moderating. Admission to this screening is free and open to the general public.
The film's trailer may be accessed at: https://vimeo.com/137292175
For further information contact Caribbean Awareness Committee at: Caribbeanawarenesscommittee@aol.com or call 718-532-6347